Scratch Improvement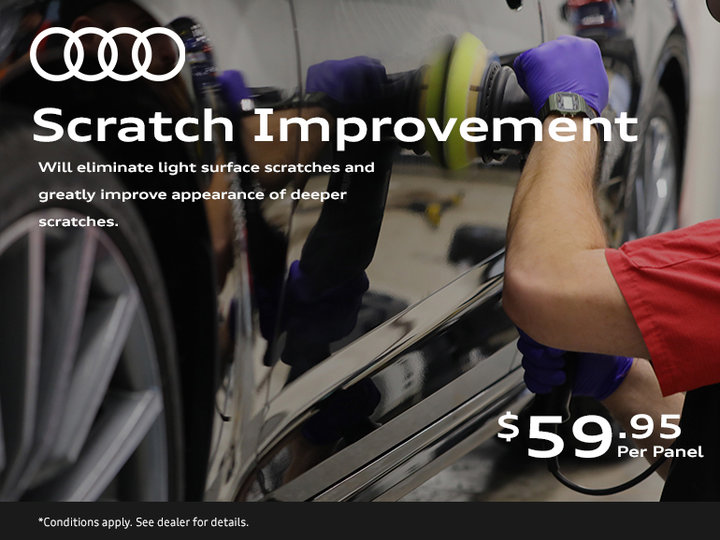 Have an unsightly scratch on your new vehicle? We can address that for you. Book an appointment with our service deptartment and one of our highly trained vehcile detailers will assess you damage and provide the highest quality scratch improvment possible with out your vehicle seeing the inside of a body shop.
Scratch Improvement
We will eliminate light surface scratches and greatly improve appearance of deeper scratches.
$59.95 per affected panel.